"With Better Meds, my daily workflow has been optimised"
In the quest to understand how end-users experience our Better Meds ePMA system, we recently came across one of the 127 Slovenian healthcare professionals working for the NHS, and as such had the pleasure of getting to know Dejan Branc, who moved to the UK in 2019. Since then, he has been working as a nurse in Somerset NHS Foundation Trust and has been using our product as part of his daily workflow.

Inspired by his aunt, a nursing associate, Dejan has always admired nurses and found the profession to be wonderful and noble. He started his career in Slovenia and worked for the Slovenian healthcare system from 2007 to 2019, but three years ago he began a new chapter in the UK.

Dejan, how did you experience the move from Slovenia to the UK?
Moving to the UK was difficult, but after three years, I still think it was both a wise and a once-in-a-lifetime decision. Leaving family and friends behind is never easy, but I didn't take this crucial step alone. My partner has already moved from Slovenia to Somerset and has started a new job in the same hospital.

From your perspective, what are the main differences between being a healthcare professional in Slovenia or the UK?
The healthcare system in Slovenia is pretty much the same as the NHS – well developed, modern, up-to-date, and with loads of challenges. I enjoyed working in Slovenia, but I see more opportunities to have an outstanding career in the UK. I also feel more confident working in the NHS because of our great leadership. My work runs entirely on policies and guidelines, the teamwork is amazing, professional development is highly encouraged, and an employee's well-being matters a lot.
Taking that into account, how would you describe your time working at the Musgrove Park Hospital (part of Somerset NHS FT)?
I started working at the Musgrove Park Hospital as a healthcare assistant and pre-registered nurse in the trauma and orthopaedic theatres while waiting for my licence from The Nursing and Midwifery Council. My first impression of the NHS was positive. Induction went smoothly, and I had a great deal of support from management.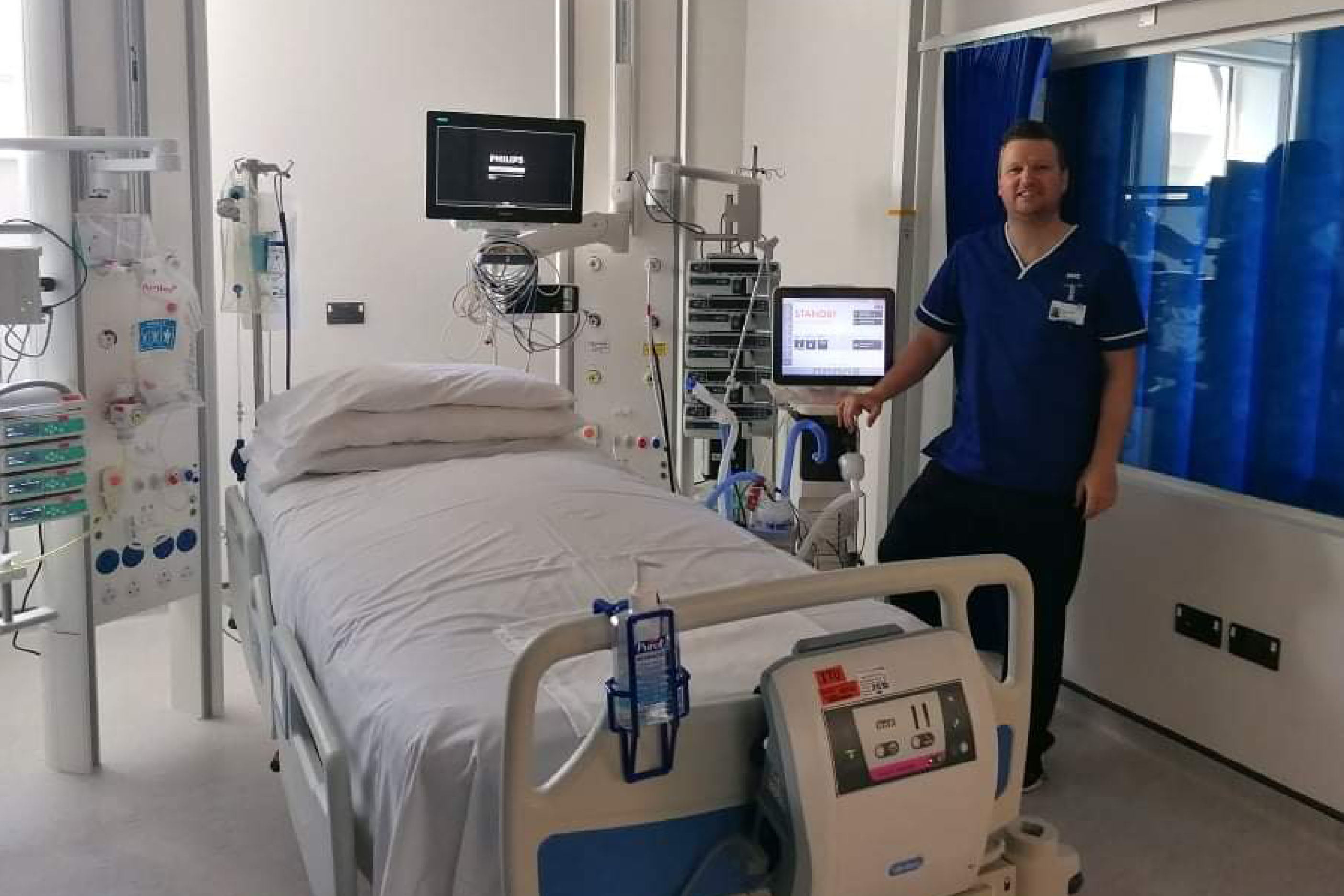 When the Covid-19 pandemic started in 2020, I got my full-time job in the Critical Care Unit. It was a very challenging time, but it was also a big opportunity to prove myself as a highly experienced and skilled nurse. It was also a privilege to become part of a big multidisciplinary (MD) team. The unit recognised my potential, and I feel very lucky and happy to have this job.

We just recently announced our tenth Better Meds customer in the UK. Your hospital was our second. Had Better Meds already been implemented when you joined Musgrove Park?
Yes, when I joined Musgrove Park Hospital, Better Meds had already been implemented on every ward, and I only heard positive feedback about it. I felt so emotional and proud when my fellow nurses introduced me to the Slovenian electronic prescribing and medication administration solution. Many of my colleagues say that Better Meds has brought several advantages, such as eliminating paper drug charts, preventing adverse events, and that it is safe and easy to use. The drug charts are accessible 24/7 and, most importantly, they enhance patient care, as an ePMA saves precious time.

Could you give us some details on how the use of the Better Meds ePMA system has changed your daily workflow?
Better Meds has made my life easier in many ways. From my experience, prescriptions on an ePMA are clear and exact, so I think that medication error risks have been reduced significantly. My daily workflow has been optimised, and I have found the use of the ePMA to be very transparent and effective, not to mention that it has boosted my productivity. I have more time to spend with my patients, and I can plan my daily routine and check prescriptions more efficiently. I am also more focused and less stressed when administering prescribed drugs.
Finally, where do you see the digitalisation of healthcare going in the future?
In my opinion, the digitalisation of healthcare in the future will save lives, money, and time. Digital technologies will provide healthcare organisations with a wide set of tools to support the standardisation of work and create a safe environment.

Clinicians will be able to dedicate more time to their patients, and care and treatment will be more reliable and enhanced. The use of data from digital platforms will then be available for secondary purposes such as research, innovation, development, and policymaking. Last but not least, cost-effectiveness will have a great impact on every country's GDP.