"Design systems in healthcare have an impact on several levels"
"I really believe in Better's mission of improving work for care teams," said Ajda Bevc, a design lead at Better, who is leading a team of 12 designers, making sure that the Better products have a unified look and consistent user experience.
Ajda has known that she wanted to be a graphic designer since she was 12, and as they say – the rest is history. She has worked in the areas of infographics and data visualisation, publications, design systems, and form design, and now co-creates the design system for healthcare software and applications. We talked to Ajda about her passions and skills, and what it is like working with enthusiastic people with a common goal.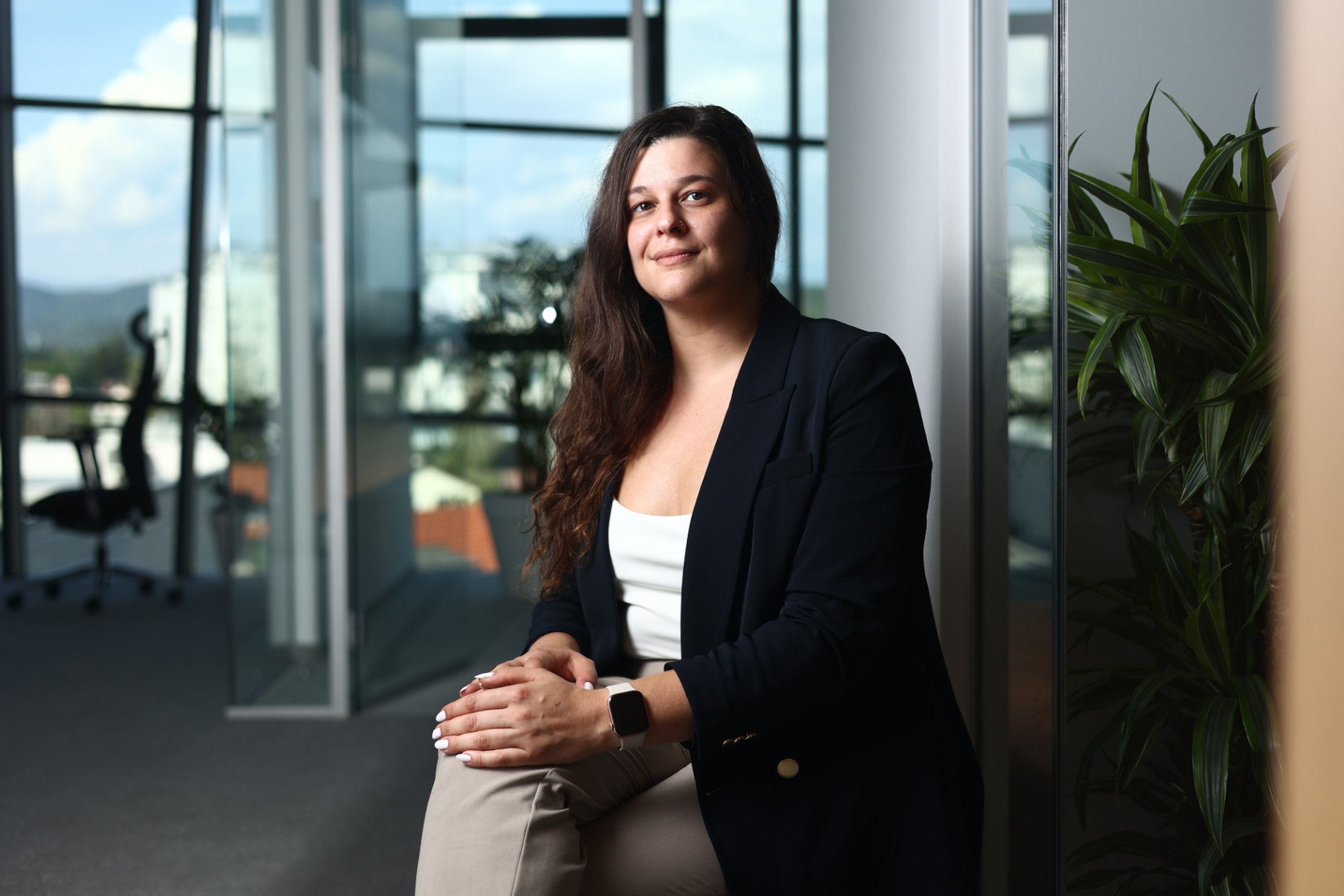 Designer by heart and by mind, how did your design career start? Were you a creative soul from your childhood on?
Yes, my grandmother is an amateur painter, and she was really a good influence and took me and my sister (now an architect) to many art workshops. I remember my favourite pastime in the car was always to look at transportation logos on trucks. I was certain I was going to be a graphic designer by the time I was 12, and then I took all the right steps to get to where I am now.
We are surrounded by design everywhere we go and look around. How critical are you towards other design products?
When I was younger, I had an opinion on everything. With experience, you learn to better assess and critique other people's work in the context it was made for. Context is everything. I am critical of public services and solutions, though, these should be adapted for all age and literacy groups and should always fit the users' needs.
Who is your role model in the world of graphic design?
Ken Garland wrote the First Things First manifesto, where he challenged designers to shift their focus from consumerism to addressing more important issues where designers can be of help. It really had an impact on the way I think about my role as a designer, and this has always impacted my choice of projects and areas of work. I also enjoy the works of Emil Ruder and Robert Bringhurst, mainly on the subject of typography and grids.

You have recently been promoted to design lead at Better. How do you find your new role and new responsibilities?
I had some transitioning to do, going from production to leadership. I was fortunate enough to attend some workshops that helped me a lot, and I also have an amazing team that supported me through the transition. The role is challenging but also very rewarding because of the supportive environment.
Why is a design system important in healthcare software and applications?
Design systems have an impact on several levels. For development, it can increase efficiency and allow faster scaling. For the end users, they help create a unified look and consistent user experiences across products, making users comfortable and confident when interacting with them.
How are you developing and upgrading the Better design system? How much are your customers and users involved in this process?
At the moment, our primary users are our designers and developers from product teams. We collaborate closely and keep gathering feedback to improve our system. Designers in product teams communicate the needs of our end users that guide the design of the components and other parts of the design system, such as content and clinical data visualisation.
What does Better mean to you?
I really believe in Better's mission of improving work for care teams, and I am fond of openEHR concepts that our products are built upon. I am thankful for all the knowledge I received in the last five years, but the most significant benefit is working with smart, enthusiastic people with a common goal.